Hey, my name is Vernon Maxxwell. My friends call me V. This is my official story.
It's a story of adventure, love, spirituality, failure and bouncing back.
If you've ever…
Feel in love and out of love

Traveled or wanted to travel

Quit your job to follow your dream or thought about quitting your job

Failed and got back up

Felt stuck or confused as to if you're on the right patch
…this one's for you, my friend.
I grew up in small-town suburbia U.S.A. In the absence of parental supervision, my friends and I would do all the really dumb shit that kids do during adolescence.
Ever seen Varsity Blues? That movie is based on my hometown. OK, not really but it's pretty damn close. Football was life.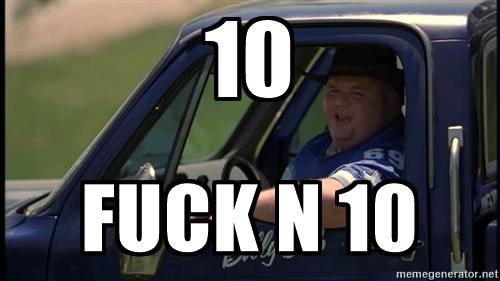 College
After graduation, I immediately got the hell out of suburbia and moved across the state. I had my own pad and nobody telling me what to do. Funny enough, with nothing to rebel against, my life became fairly normal. Class. Work. Study. Repeat.
I took up DJing in the absence of sports and happily become a nerd. I started scratching records (vinyl) and eventually DJing parties. I discovered a new love and appreciation for music.
I moved to a bigger college town – Florida State University – to pursue DJing and to study business. All kinds of shenanigans were had until I was told I needed to graduate.
Damn it!
The Awakening
So I bought myself a round-trip ticket to Costa Rica before graduation.
I solo backpacked through the Pacific Guanacaste region and came to the realization I knew absolutely nothing about the world around me. WTF did they teach me in 20+ years of schooling?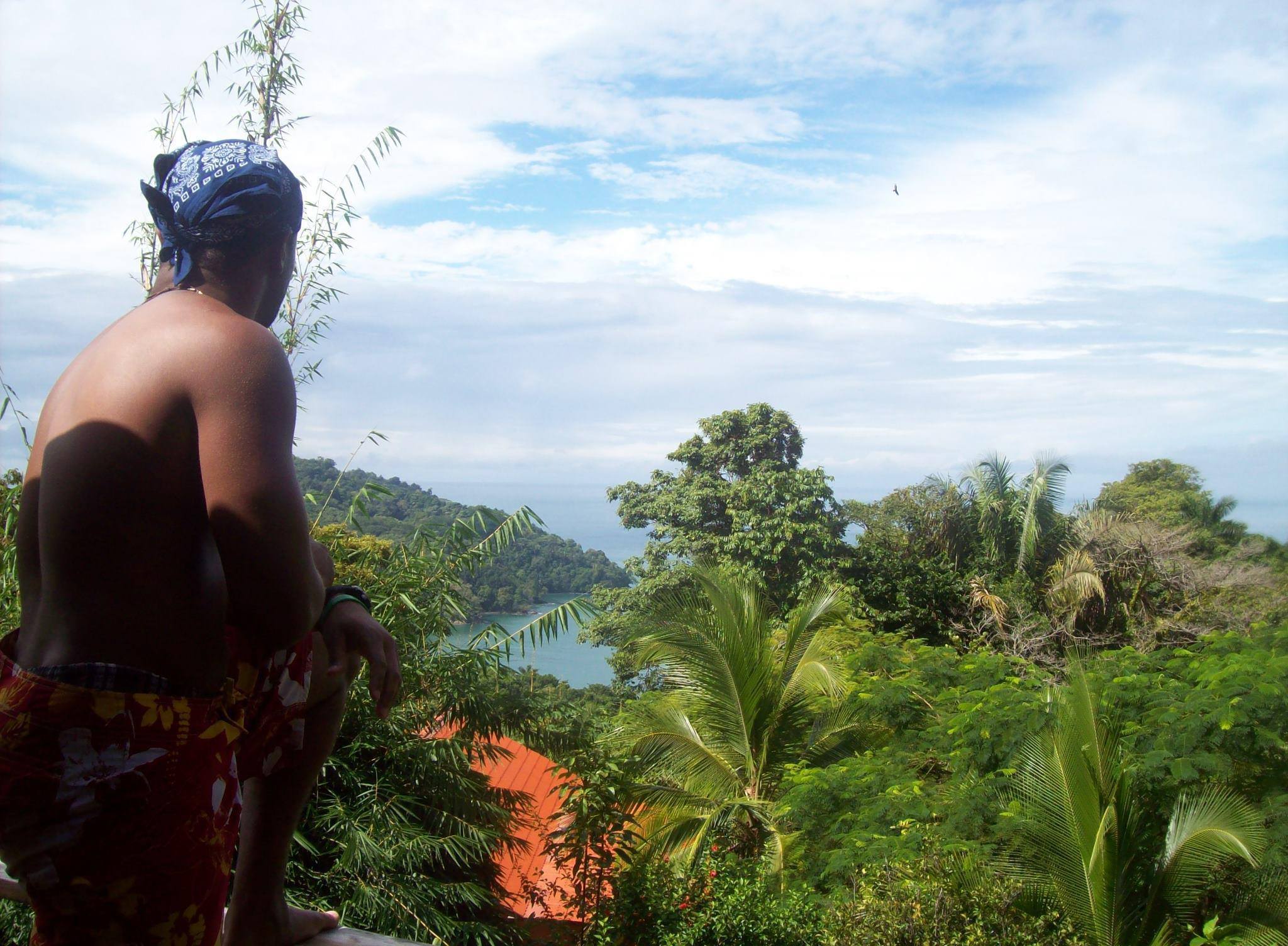 I immediately decided I'd get a job, make a boatload of cash, and quit to travel the world.
Hello, Recession!
I couldn't have graduated at a more crapper time. No jobs were to be found. I discovered the fallacy of The American Dream and was back living in my mom's home in small-town suburbia.
5 months or so later I went to work at the place I interned for while in college. For the first time in my life, I was making real money but I was miserable. The daily commute and coffee binges started to take a toll on my psyche.
I felt like Truman Burbank in the Truman Show and Phil in Groundhog's Day.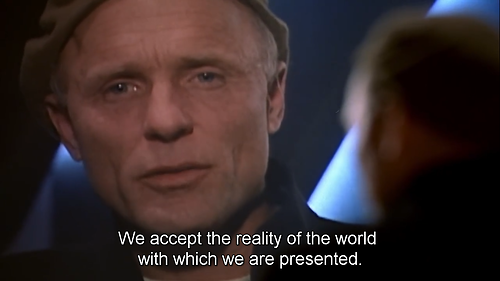 Another Wake-Up Call
A high school friend died in his sleep. I was shaken to my core. He was only 25. It forced me to ask myself, "Is this what I want to be doing?"
If I woke up tomorrow and celebrated my 40th birthday and I had the house with the white picket fence, 2.5 kids, dog, and milf… would I be content knowing I set my dream aside?
Nope. Time to quit.
Boogie Nights
I ditched the corner office for a dance floor and started hosting a weekly music festival with some friends. We were bringing in 1,000 people every Thursday.
It was college 2.0. If Van Wilder procreated with Animal House our party would have been their baby infused with budstep.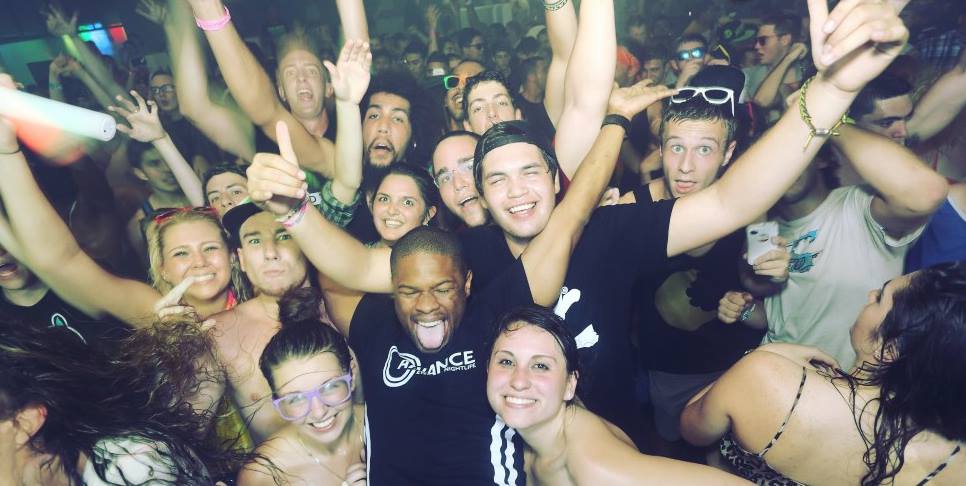 Not surprisingly I wasn't able to maintain self-control in that type of environment. Nothing was off limits. Booze, women, you name it.
I needed to get out fast. I was going to hurt myself or someone else. My dear friend Terrick convinced me to buy a plane ticket to Nicaragua. It gave me some much-needed space to clear my head.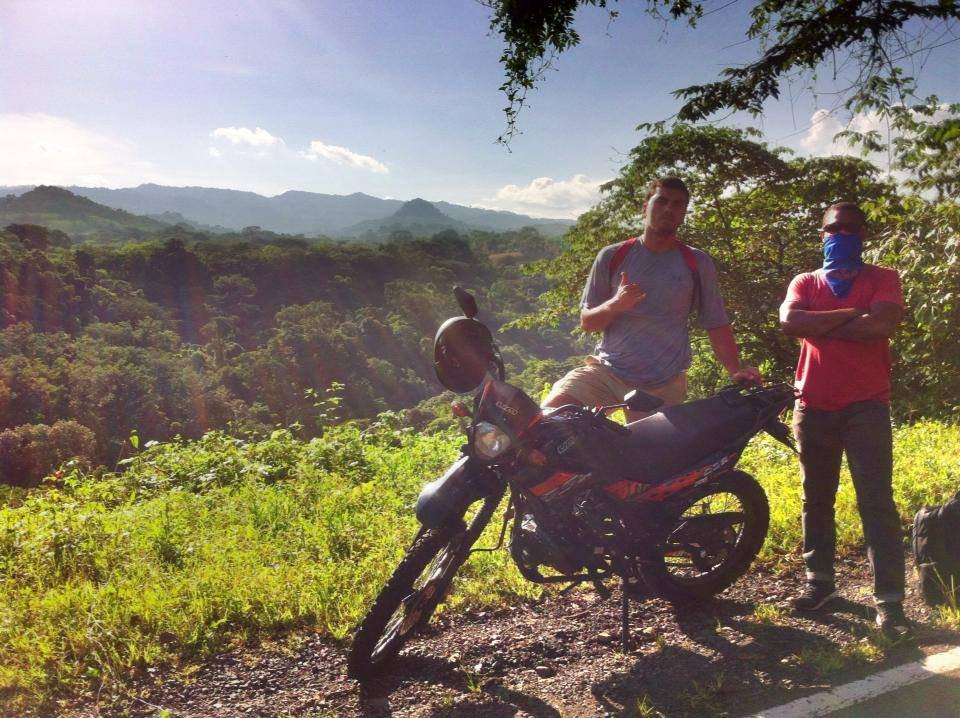 When my friend Josh and I were cursing through the mountains of Matagalpa (Northern Nicaragua), I decided my new focus would be learning how to make money doing something online so I could travel more. No more club and party BS.
Living Aboard
I got myself in a better position and started learning how to hustle stuff online. I learned about podcasting and digital marketing. I "learned while I earned" and lived abroad in Antigua, Guatemala for one month.
Here's a shot of the view from my $300 a month apartment. This was life.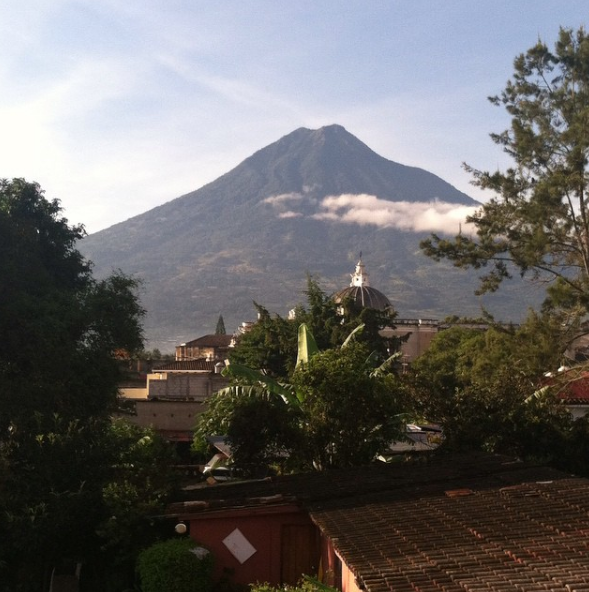 Ibiza Dreamin'
At this point, I had started to find a balance in my life again and was approaching 30. I reconnected with self, got serious about my meditation practice and a friend introduced me to yoga.
While living in Guatemala, I met this beautiful chica from Spain. I feel head over heels in love. We celebrated my 30th in Miami at Ultra Music Festival.
She told me to come visit her for a little in Ibiza. I always dreamed of DJing there one day and business was good so I couldn't resist.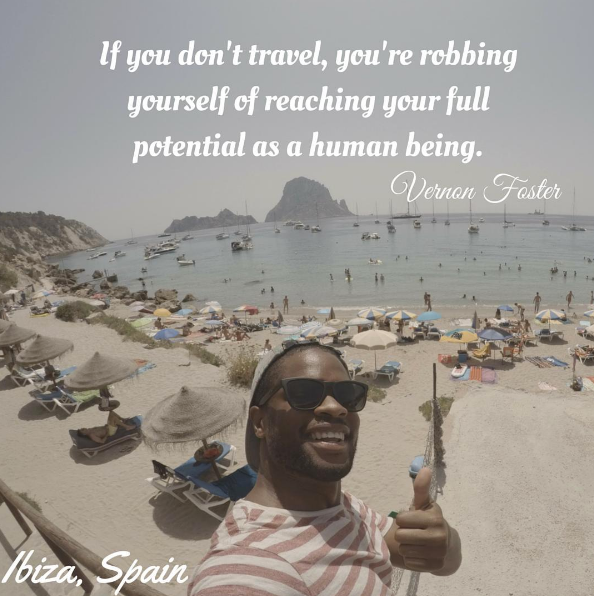 South of the border
I could tell the relationship was rocky but I persisted anyway. We decided to meet again in Peru and trek to Machu Picchu. The trip turned out to be a disaster. We were at each other's throats the whole time.
We split before the trip ended. I was pissed at myself for how I reacted and ended up drinking for the rest of the trip.
Quick side note. Machu Picchu is the shit. You should definitely go at least once before you die (photo doesn't do it justice).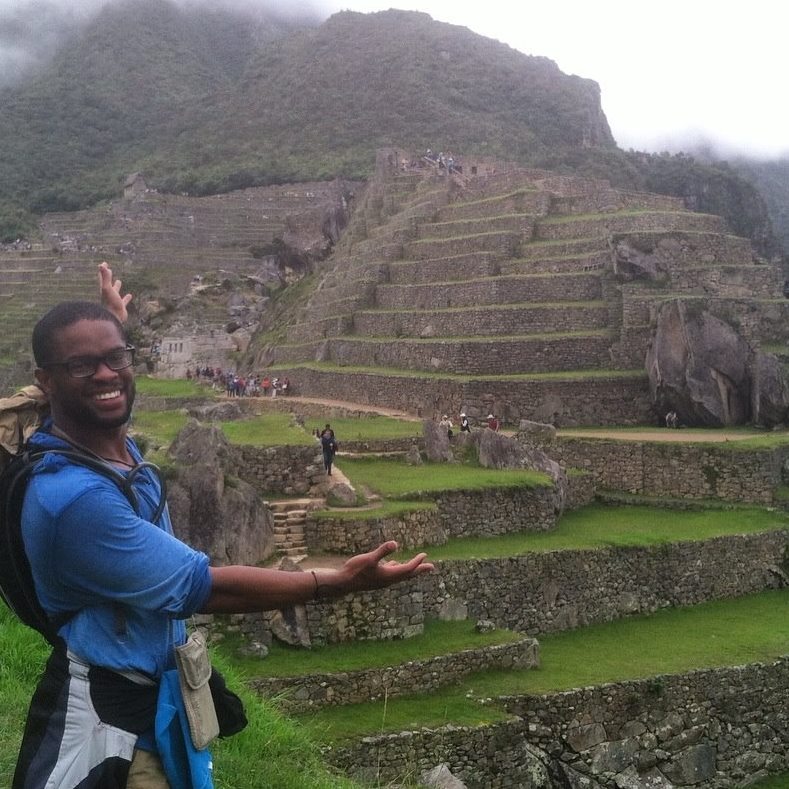 The Dip
The business started to dry up. I moved back to my mom's house in suburbia and my confidence took a nose dive off a cliff.
I got back into daily meditation and yoga, started working on my book, and doing my gratitude journal. I was making progress spiritually but my bank account was still negative.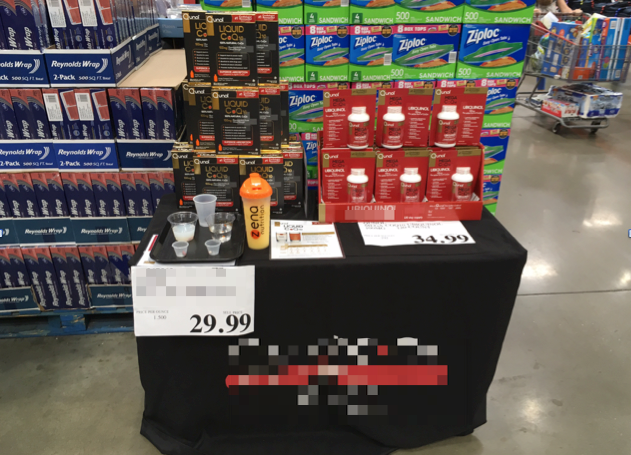 I finally broke down and got a job at Costco handing out samples until I landed a part-time consulting gig doing email marketing. I took the opportunity and ran with it…
South of the border (again)
In late August of 2016, I bought a one-way ticket to Medellin, Colombia. Within 14 days I canceled my insurance, cell phone, turned in my license and said my goodbyes.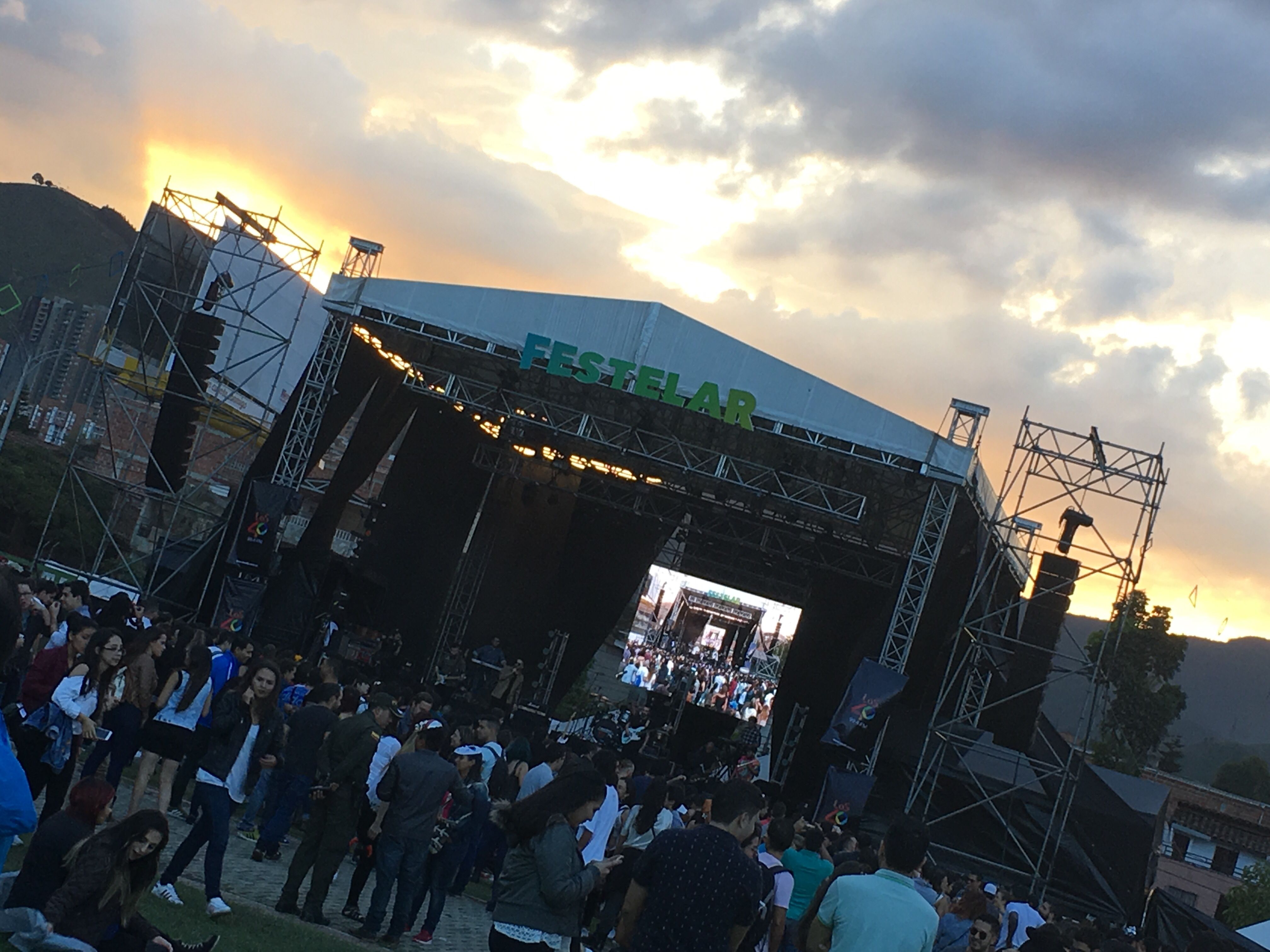 I spent the next 7 months experiencing some of the most incredible adventures imaginable. I felt free again. I was living my dream on-demand in real time. There was this one crazy night when the craziest thing happened. It all started when…
More on that later.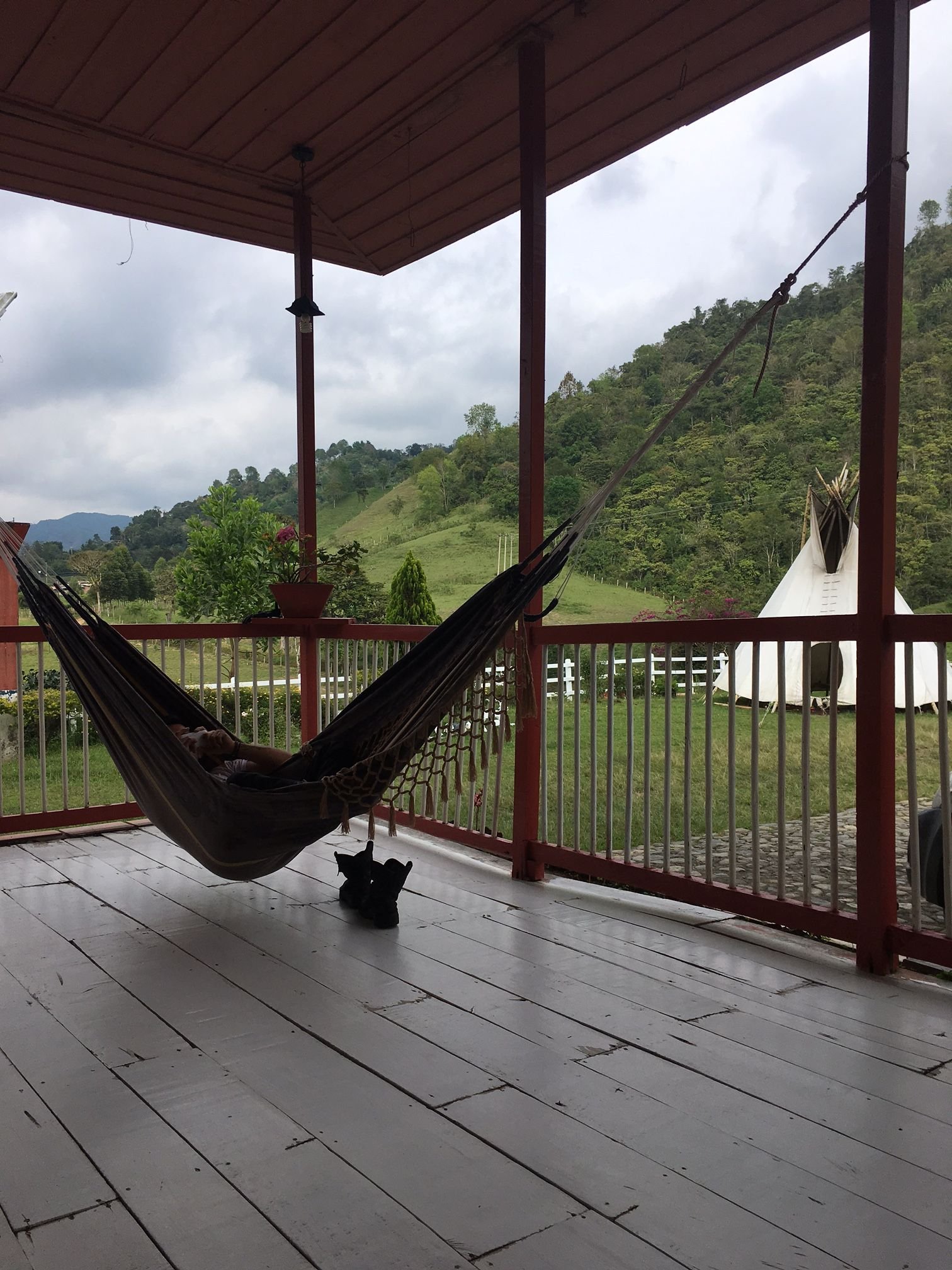 Present Day
When it was all said and done I ended up running out of money in Mexico. I decided it was time to head back Stateside to get my house in order, focus back on my business, and plan the next chapter.
I will share the key takeaways I learned here from being on the road, my journey into conscious living, and how you can get started podcasting.
Follow me if you want to learn more about:
How traveling can shift your perspective

Mindfulness and cultivating self-awareness

How to get started with podcasting
P.S.  Share in the comments if you can relate or have fallen off the wagon on the way to building your dreams.
This post originally appeared on Steemit.com
Update: November 6th, 2017 
My life's quest is to document 10,000 intimate conversations that move humanity forward by 1%
It came to me this morning at roughly 10:33 AM MST.
I was thinking about the Vernon & Friends podcast and how it could be different than anything else I've done while having a 10x return on humanity.
I didn't want another "me too" podcast. I wanted to create something I could sink my heart and soul into. Something that would stretch me to be uncomfortable but keep me engaged and committed.
While this is something that has been in the works for years, I believe the message became clear today.
I can see a clear path to how Vernon & Friends can have a big impact on this world.
A tear of gratitude has been shed for this new found clarity and trajectory for my life.
Trust my words when I say this hasn't been an overnight journey.
I'm just getting started and know there's a long road ahead. But I feel I'm truly aligned with my calling and the talents that have been bestowed upon my life.
I now pray for endurance and strength as I embark on this journey.